Shopping Cart
Your Cart is Empty
There was an error with PayPal
Click here to try again
Thank you for your business!
You should be receiving an order confirmation from Paypal shortly.
Exit Shopping Cart
| | |
| --- | --- |
| Posted on February 4, 2020 at 1:10 AM | |
Have you ever been riding down the road and notice a rather large bird sitting on a powerline or in the top of an old tree? Chances are you've seen either a Red-tailed or Red-shouldered Hawk! Here at Allison Woods Outdoor Learning Center, one of our Animal Educators, Gracie-Rose is a Red-tailed Hawk! Gracie-Rose assists us in teaching students about ecosystems, food chains, and more!
Did you know, Red-tail and Red-shoulder Hawks are very similar! The biggest way to tell a difference is in their color patterns! A Red-tail Hawk like Gracie-Rose will have a "belly band" towards the bottom of their torso with a white patch on their chest. An adult Red-tail will, of course, have a rust red colored tail, however they only develop this characteristic after their first year of life. A Red-shouldered Hawk will not have a belly band and will have coloration all over their torso and wings that ranges from a tan to dark rust color. The Red-shouldered hawk is also smaller than a Red-tail. 
Both Hawks are variations of the buteo family, which are classified as heavy-bodied, slow flying birds. You will often find buteos sitting on telephone poles, powerlines, or the tops of dead trees waiting for their prey to move in tall grass or fields. These birds are key players in their ecosystems, without them our populations of squirrels, rabbits, and other small mammals would be out of control. Hawks are also known to eat snakes, lizards, and amphibians in addition to large insects. 
Last week we mentioned, Ruby was crepuscular, meaning she would hunt at dawn and dusk. Red-tail and Red-shouldered hawks are diurnal, meaning they hunt during the day! 
Come meet Gracie on your next Field Trip to Allison Woods Outdoor Learning Center! 
Gracie-Rose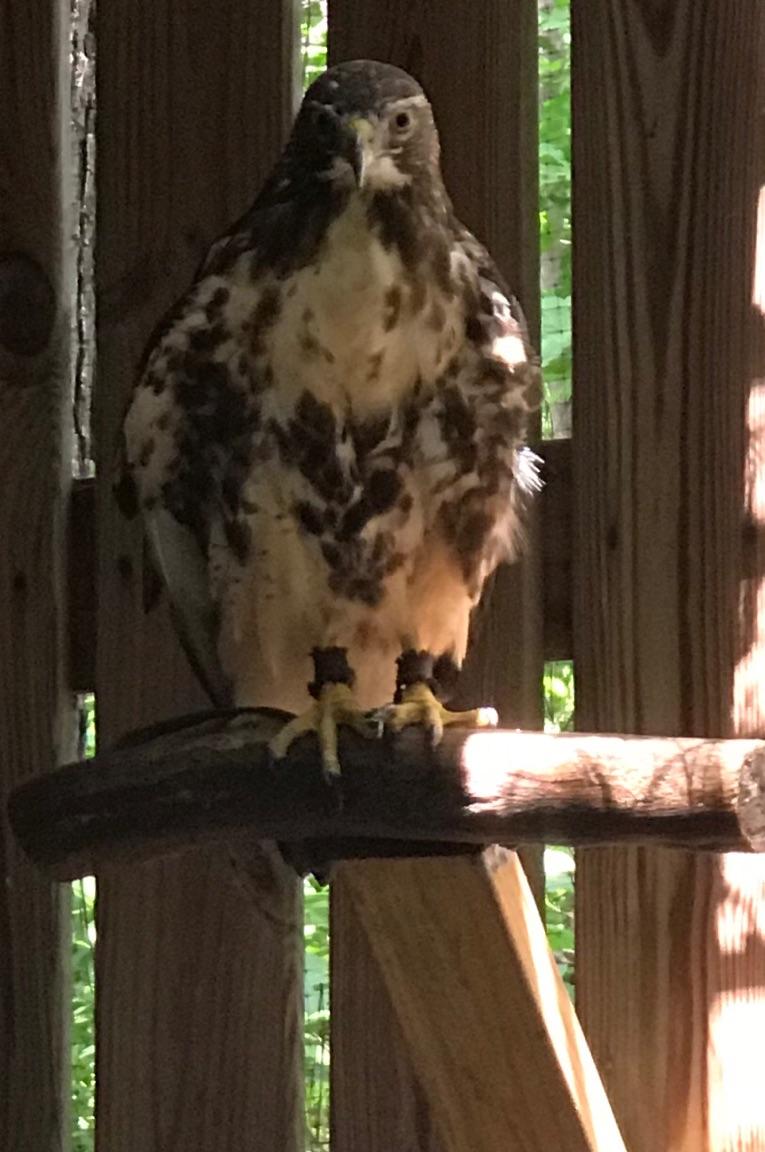 Categories: None
/